Airport Honolulu Hotel
21.336937

,

-157.917641
Honolulu

,

United States

|
119US$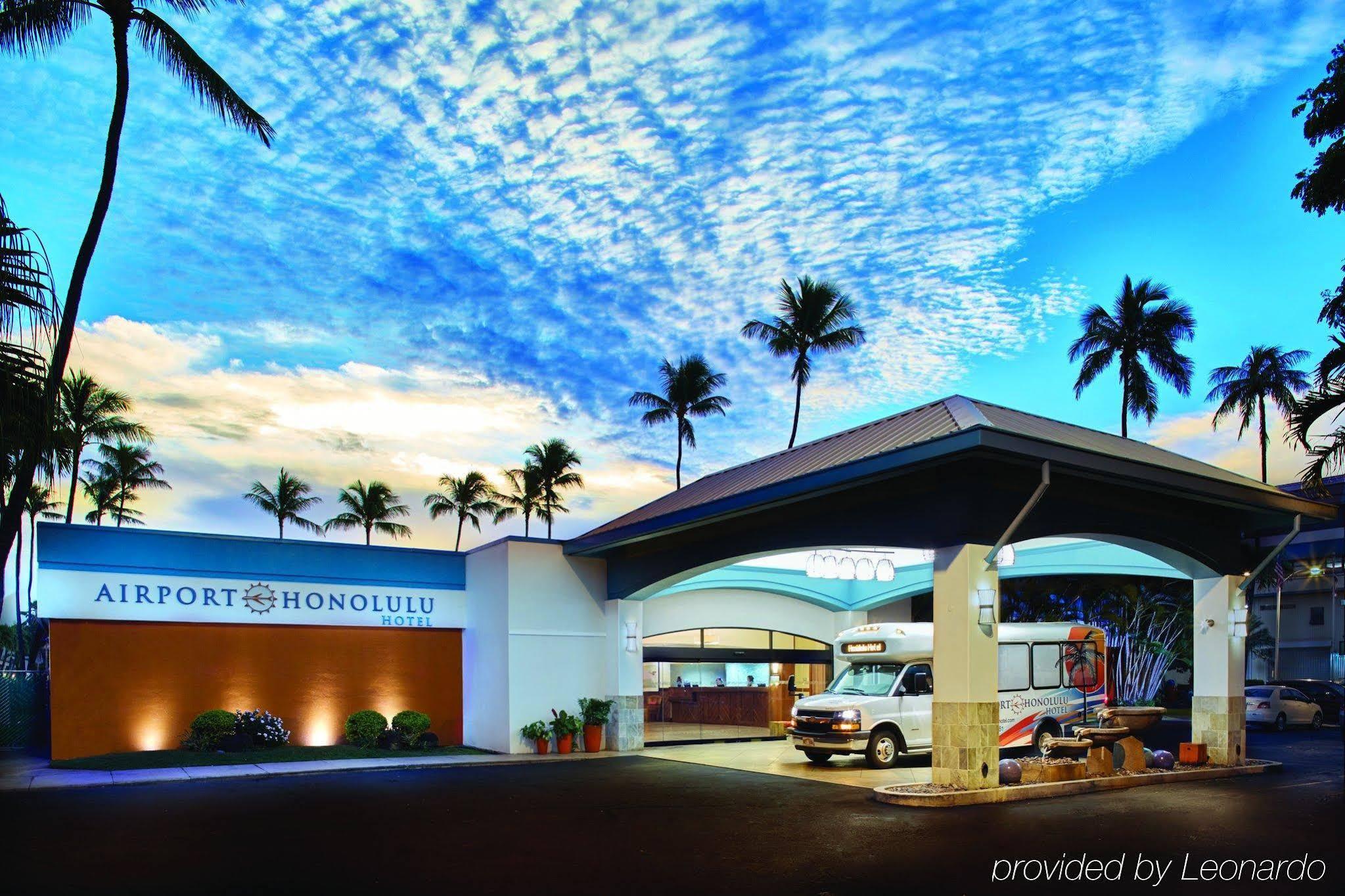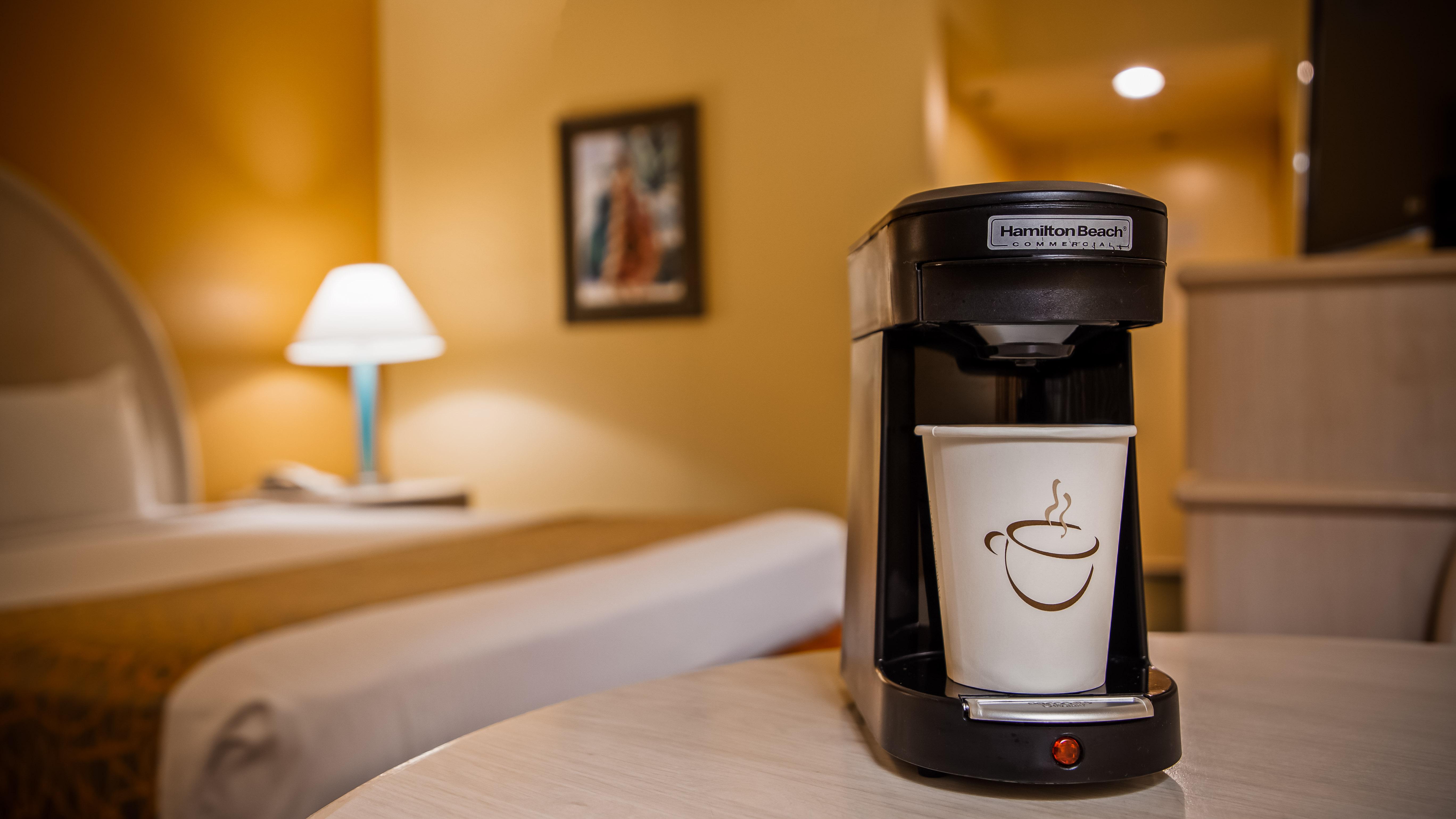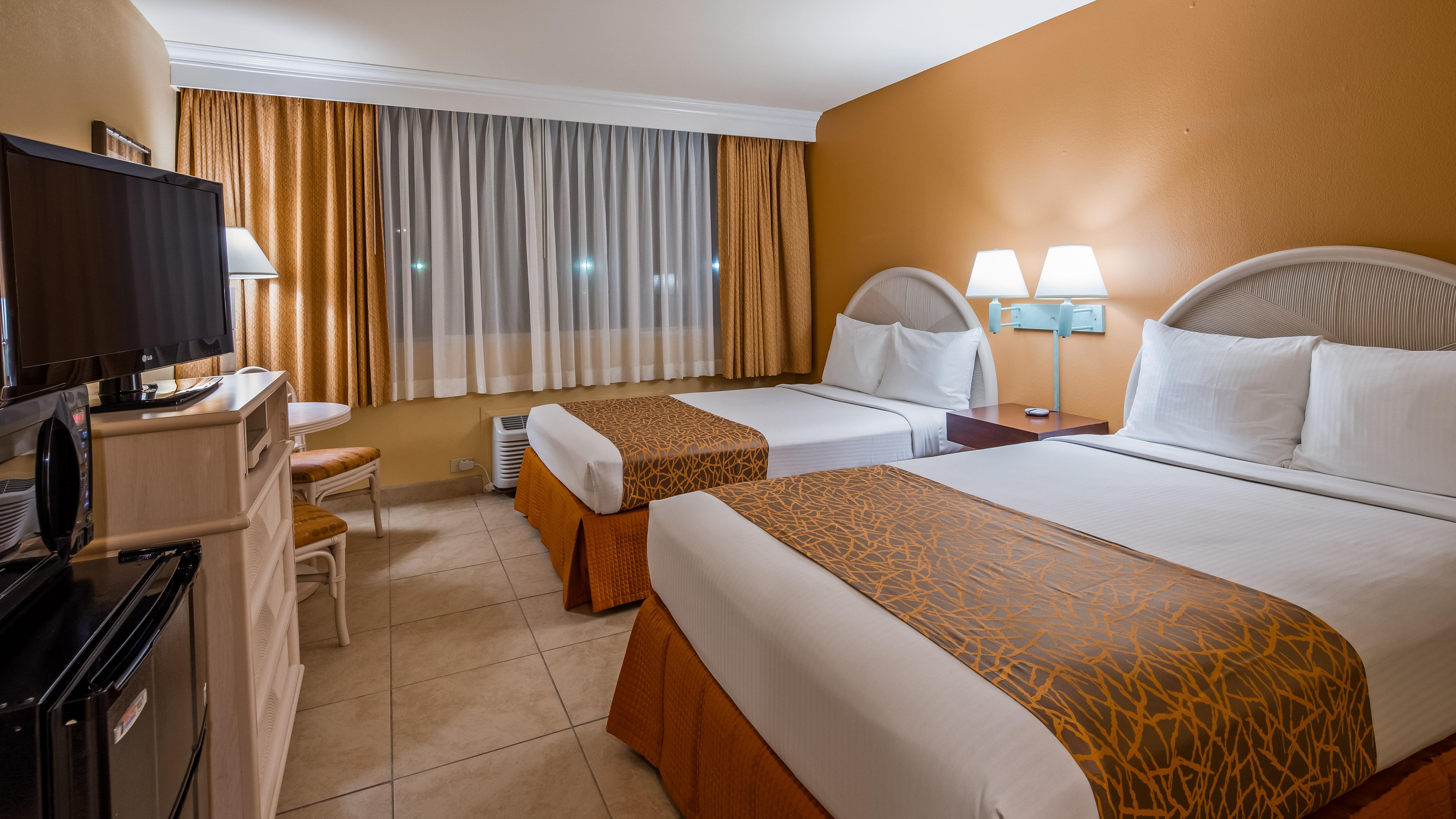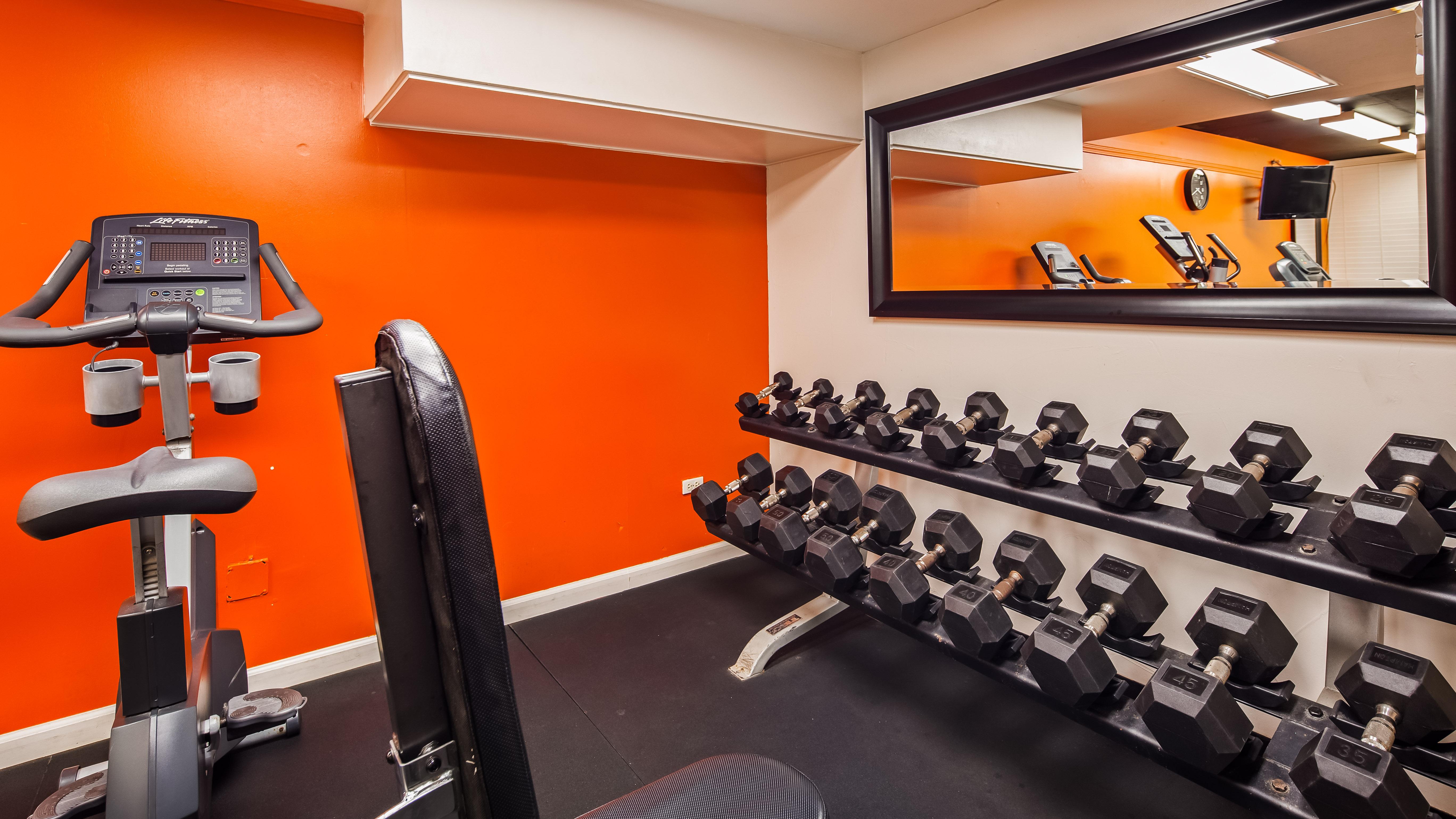 Address
3401 North Nimitz Highway
,
Honolulu
,
Hawaii
,
United States
,
96819
, Hawaii
Overview
If you are in love with sports, the 3-star Airport Honolulu Hotel has a great location as it is set 0.6 miles from Navy Marine golf course; also Keʻehi Lagoon Beach Park is 1.3 miles away. The hotel offers WiFi throughout the property and has a business center for those staying on business.
Location
This hotel is placed about 0.5 miles from Honolulu airport and 15 minutes by car from cultural venues like the Bernice Pauahi Bishop Museum. The property offers proximity to natural sights like the 24-acre privately owned public park "Moanalua Gardens" (2 miles) and Keehi lagoon Waterside Park (1.3 miles). The marble monument "USS Oklahoma Memorial" is situated 10 minutes' drive from the Honolulu hotel.
Airport Upper Level bus stop is at a distance of relatively close to Airport Honolulu Hotel.
Rooms
Furnished with a work desk, some of the 307 rooms feature ironing facilities and climate control along with high-speed internet and a flat-screen TV with satellite channels. Some rooms have a private bathroom with a bathtub and a roll in shower.
Eat & Drink
The café Starbucks lies a 7-minute walk from this Honolulu accommodation.
Leisure & Business
A sun terrace and an outdoor pool are available for an additional charge.
Internet
Wireless internet is available in the entire hotel for additional charge.
Guest Parking
Private parking is possible on site at USD 40 per day.
Year renovated:   2007.  Number of floors:   4.  Number of rooms:   307.
Former name: Ohana Honolulu Airport Hotel
Best-Rated Outrigger Hotels & Resorts Hotels around Honolulu
Outrigger Hotels & Resorts offers guests an unparalleled experience of luxury and comfort. Its world-renowned hospitality, exotic locations, and exceptional service ensure an unforgettable stay. With innovative dining options, exclusive spas, and spacious accommodations, Outrigger Hotels & Resorts caters to every guest's needs. Whether it's a romantic getaway or family vacation, Outrigger Hotels & Resorts provides an extraordinary experience.
145 reviews

151$ / night

205 reviews

178$ / night

187 reviews

307$ / night

137 reviews

260$ / night

164 reviews

281$ / night

104 reviews

343$ / night

10 reviews

206$ / night

10 reviews

293$ / night
Facilities
Most popular facilities
24-hour services
24-hour reception
24-hour security
Food/ Drinks
Bar/ Lounge area
Restaurant
Picnic area/ Tables
General
Paid Wi-Fi
Parking
Baggage storage
24-hour services
Food/ Drinks
Fitness/ Gym
Swimming pool
Laundry
Sports & Fitness
Fitness center
Fitness studio
Services
Room service
Housekeeping
Laundry
Dry cleaning
Stores/Commercial services
Dining
Restaurant
Bar/ Lounge area
Picnic area/ Tables
Business
Business center
Meeting/ Banquet facilities
Fax/Photocopying
Facilities for people with disabilities
Spa & Leisure
Outdoor swimming pool
Sun loungers
Sun terrace
Garden area
Room features
In-room air conditioning
Tea and coffee facilities
Ironing facilities
Bathroom
Hair dryer
Free toiletries
Media
Flat-screen TV
Cable/ Satellite television
Paid movies
Telephone
AM/FM alarm clock
Good to know
Check-in
from 15:00-23:59
FREE
Check-out
until 11 am
FREE
Children & extra beds
There are no extra beds provided in a room. 
There are no cribs provided in a room. 
Pets
Pets are allowed on request.
License number
W87479149-01
Rooms and availability

Bed options:

2 Double beds

2 Single beds or 1 Double bed

Max:

4 persons

Bed options:

Max:

3 persons
Location
3401 North Nimitz Highway
,
Honolulu
,
Hawaii
,
United States
,
96819
, Hawaii
City landmarks
Nearby
Restaurants
Hotels nearby
Monument
USS Arizona Memorial
2.8 mi
Golf Course
Navy Marine golf course
3400 ft
Aquarium
Living Art Marine Center
2400 ft
342 Rodgers Blvd
Honolulu International Airport Cultural Gardens
2400 ft
1 Arizona Memorial Place
Pearl Harbor National Memorial
2.5 mi
Garden
Garden Court Area
3500 ft
300 Rodgers Blvd Inter-Island Terminal
C. B. Lansing Memorial Garden
2700 ft
Mall
Salt Lake Shopping Center
1.3 mi
Overseas Terminal
3800 ft
63 Cowpens St
Battleship Missouri Memorial
2.9 mi
Honolulu Theater For Youth
4000 ft
3375 Koapaka St Suite F245
Church
Holy Family Catholic Church
4400 ft
Shopping Area
The Navy Exchange Mall at Pearl Harbor
1.2 mi
Keehi Lagoon Beach
1.4 mi
The Mall at Pearl Harbor
1.2 mi
465 Lagoon Dr
Keʻehi Lagoon Beach Park
1.4 mi
1159 Ala Lilikoi Pl
Salt Lake District Park
1.5 mi
Amusement Park
Hickam Splash Park
1.3 mi
960 Ahua St
Wholesale Unlimited
1.5 mi
Mamala Bay Golf Course
1.9 mi
Museum
USS Bowfin Submarine Museum and Park
2.6 mi
Pacific Aerospace Museum
1000 ft
Restaurant
L&L Hawaiian Barbecue
1900 ft
Restaurant
Iass Hawaii Lounge
3700 ft
Restaurant
Starbucks Honolulu Interisland Terminal
3600 ft
Restaurant
Christine's Diner
2900 ft
You can book a shuttle, once your reservation is complete.
Reviews of Airport Honolulu Hotel
Paddy

The location of this hotel is great, especially for people with early or late flights. It is a short drive away from the airport, which is perfect for those who need a quick rest before their next flight. Another good thing about the hotel is the room service. They have a fast and efficient service, and their breakfast is delicious.

The hotel can be quite noisy due to the nearby highway.

Geoffrey

The staff at the hotel were really friendly and helpful, they made us feel welcome from the moment we arrived. The location was great, just a short walk to some fast food restaurants and a bus stop that took us to other attractions. We especially enjoyed having a big swimming pool to relax in between our activities.

The rooms were a bit outdated and tired looking, and some areas of the hotel could use some updating. Also, the prices were a bit steep for what we got. However, the convenience of the hotel location made up for these small issues.

Graham

We had a fantastic Easter mini-vacation at this hotel. The staff went out of their way to make us feel welcome, and we even received complimentary treats in our room. The location was perfect for accessing all the must-see tourist attractions, and we also enjoyed the convenience of the complimentary shuttle service. The pool area was pristine and offered a much-needed break from the heat.

The only downside was the lack of communication when we requested a late check-out. We were informed at the last minute that it was not possible, which made planning for the rest of the day a little difficult. However, this was only a minor issue and did not detract from our overall enjoyable stay.

George

What a pleasant surprise! We recently stayed at a hotel close to the airport for our stopover, and we found it to be a fantastic deal for the price. We were greeted with a friendly welcome by the staff who were all very accommodating and helpful. They provided us with refreshing cold drinks and delicious snacks. The location was perfect for our needs, just a short distance from the airport and close to many excellent restaurant options. We were very happy about the complimentary shuttle service too, which made our transit much more manageable. Our room was clean and cozy, with all the necessary amenities provided. The free Wi-Fi was a plus as well.

Although we enjoyed our stay, we did find a few drawbacks. First, the carpets needed to be cleaner, and the room should have been more soundproof. Second, the hotel charged extra for parking, making it slightly more expensive than our usual budget. Lastly, the hotel lacked enough signage and wasn't easy to find at night, and we found the industrial area surrounding it uninviting. However, these problems did not detract from the overall positive experience, and we would still consider coming back again in the future.

Peter

The hotel is fairly clean, with patient personal, and offers magnificent and best possible location just off airport, Waikiki and convenient store.

Charles

The room was cool with an excellent king bed, liked it.

John

Reasonably large and functional room with 2 double beds, had a fairly nice stay. The staff were helpful, thanks to them everything was good.

D.

I liked the room with an excellent king bed, the bed was comfy.

Randy

The rooms with an excellent king bed as well as the condition. Paid US$ 144. A recently refurbished hotel, our first choice in Honolulu.

J.

Newly remodelled and convenient place to stay 1 mile away from Vacation Hawaii. A comfy bed and a bright room overall. The in-house restaurant for breakfast. Early check-in, parking on site.

Ashley

it was as expected, had a good stay for a full vacation. the booked room was reasonably large with an excellent king bed. we loved the helpful and attentive staff.

Charles

Marvellous and best possible location, I liked almost everything.

Overall had nice stay for a full vacation. Cool and neat room for what we needed with 2 double beds and the condition, for instance.

John

Loved this fairly clean and ideal place, cooperative staff and fully functional rooms. The location of the property was magnificent as we were near airport and The Bus, a bus into downtown Honolulu, Waikiki and Pearl Harbor. There was an in-house restaurant nearby.

missing

Very good airport hotel with 24h shuttle.

missing

You're very kind. Close to the airport

Loud, right by the big road. No breakfast on offer
FAQ about Airport Honolulu Hotel
How far is the city center from the Airport Honolulu Hotel?
The Airport Honolulu Hotel is located in Western Honolulu district in the very heart of Honolulu.
Which landmarks should we visit during our stay in the affordable 3-star Airport?
During the stay at the affordable 3-star Airport guests can visit Honolulu Harbor (1.8 miles), the historic USS Bowfin Submarine Museum and Park (2.7 miles) as well as Pearl Harbor (2.6 miles) among others.
Does Airport Honolulu Hotel have parking on site?
Yes, Airport Honolulu Hotel features a parking lot available onsite.
What is the timeframe for check-in and check-out in the Airport Honolulu Hotel?
Guests of the Airport Honolulu Hotel can check in from 3 PM to 11.59 PM and check out from 11 AM.
Which facilities are included in the rooms of the hotel?
Most rooms of the hotel include ironing facilities and climate control as well as a coffee maker and smoke detectors and an electronic key card provided for guests' security.
What business facilities does the Airport Honolulu Hotel provide?
Yes, the Airport Honolulu Hotel comprises a 24/7 business center and a meeting room equipped with a desk and a photocopier.